Get to Know Our Company
History
JP Rowland Construction Ltd. is an established family-owned and operated construction company located in Peterborough, Ontario. At JP Rowland Construction Ltd. our experienced staff uses state of the art technologies and equipment for large, small public and private construction projects.
Quality
We take pride in our company's success and want you to be happy with our service. We demand quality and deliver on our promises.
We are always searching for new and better ways to provide the best possible solutions for our clients. Our commitment to quality is demonstrated in our work.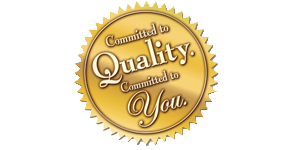 Our Promise
Our promise is to deliver a quality product on schedule in a cooperative manner. Our customers' satisfaction is our priority. At JP Rowland Construction Ltd. we take pride in our excellent customer service and quality workmanship.
Industry Partners

The Interior Systems Contractors Association of Ontario
For more information about ISCA, please visit their website at http://www.isca.ca

Interior Finishing Systems Training Centre
IFSTC provides our apprentices the most advanced training available in the fields of drywall finishing, plastering, and Drywall Acoustic Mechanic & Lathing Trades.

International Union of Painters and Allied Trades
The IUPAT represents men and women in North America who work in the Finishing Tradess of commercial and industrial painting, drywall finishing, glazing, floor covering, sign and trade show/convention display.

United Brotherhood of Carpenters and Joiners of America
The Carpenters' Union, Central Ontario Regional Council is composed of affiliated local unions that represent carpenters, carpenters' apprentices, drywallers, shinglers, metalmen, resilient floor workers, trim carpenters, caulkers, labourers and other tradespeople in central Ontario.